Chalet Claudia
Feel at ease in your "own" four walls
Our Chalet Claudia is a very special holiday home for families and nature lovers. Laid out for two to four guests, the cosy holiday apartment provides a bit more intimacy for an unforgettable holiday in the middle of the Stubai mountain landscape.
Lots of fun and plenty of comfort
For holidaymakers young and old
A warm and cosy comfort apartment, furnished in contemporary style and with a lot of attention to detail… Our Chalet Claudia has a lot to offer and is the perfect holiday home not only for the self-catering traveller. But if you seek the comfort of a half-board, you can simply add it to the booking for your holiday in the wonderful Stubai Valley. So the kitchen will be untouched, but your culinary well-being will be well catered for and you can still enjoy the intimate ambience. Guests at our Chalet only need to open the door for exciting adventures and special experiences with nature. At your feet is the impressive natural landscape of the Stubai Valley, which beckons you with magnificent hiking tours in the summer and leads you straight to the beautiful ski resorts and cross-country skiing trails in the winter.
Along with your family, experience a special holiday home with special flair and all the amenities you need for a memorable holiday.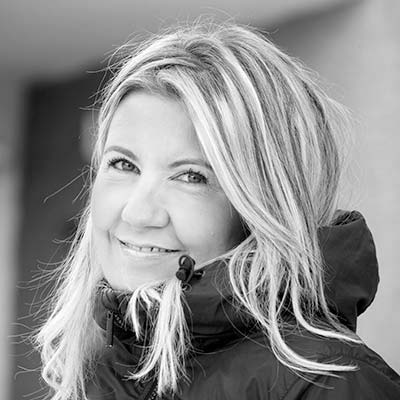 Holidays are the most precious time of the year. Experience a cosy feel-good home away from home with a special flair and all the comforts. I look forward to welcoming you.
Claudia Hofer-Danler